Growing hemp proved successful in removing harmful chemicals from topsoil and purifying polluted groundwater, according to tests recently carried out in Belgium, research supported by industrial giant 3M showed.
Fields contaminated with per- and polyfluoroalkyl substances (PFAS) were planted to see if hemp could provide an alternative cleanup method to digging up and incinerating polluted soil.
Headache for 3M
PFAS chemicals have become a serious headache for 3M. The company became embroiled in a political scandal in Belgium earlier this year when studies for a tunnel project in Antwerp revealed high levels of toxins in the water, soil and in human subjects near its factory. Bloomberg has reported that 3M could face criminal charges in Belgium as a result of the findings.
---
How PFAS reach humans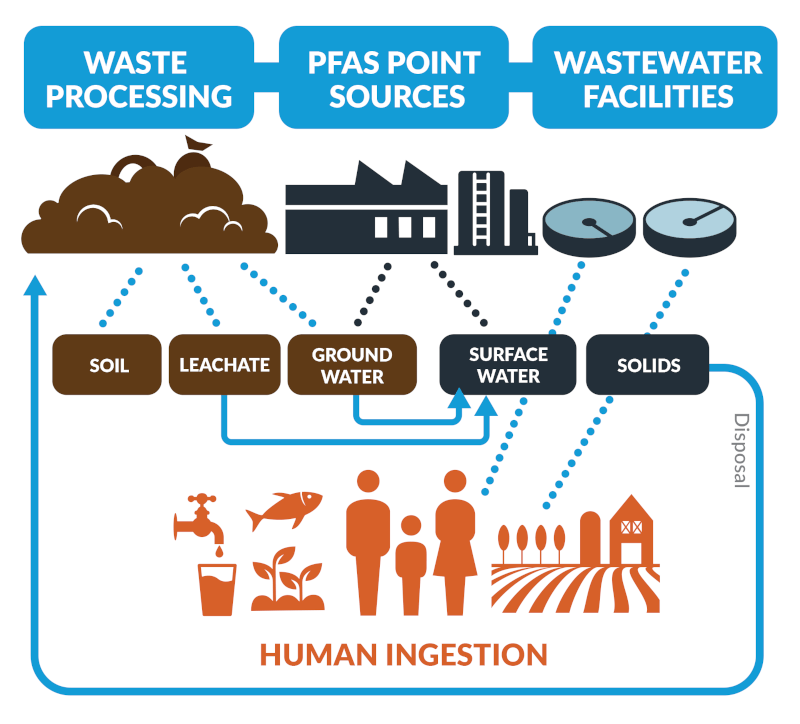 ---
In the U.S., 3M and Wolverine, a shoemaker that used 3M materials, have settled class-action lawsuits totaling $123 million in Michigan, where PFAS were found in soil and water wells.
Called "forever chemicals" because they do not break down in nature, PFAS have drawn close scrutiny by environmental and health agencies. The toxic substances have been found in water, air, fish and soil in many parts of the world.
Detected worldwide
U.S. scientists have also studied hemp for remediation of PFAS. A team of researchers from the Connecticut Agricultural Experiment Station is growing hemp on 600 acres of land polluted by PFAS on a former military base in Maine which was reclaimed by the Miꞌkmaq Native American tribe in 2009. The land, on the former Loring Air Force Base, is a Superfund site — a high priority for federal cleanup.
Despite a move by manufacturers to phase out PFAS, the chemicals are widespread and have been detected on most continents regardless of the level of industrial development. Their presence far from potential sources indicates they may be carried in the atmosphere, according to a report from Elsevier ScienceDirect published in February.
3M manufactured PFAS from the 1950s through the early 2000s to make a wide variety of consumer and industrial products, including "Teflon" nonstick pans, fast food wrappers, water-resistant clothing, and carpeting that repels water, grease and stains. The chemicals have also been used in lubricants, firefighting foam used at military bases and airports, and even in personal care products such as waterproof mascaras and eyeliners, sunscreen, shampoo and shaving cream.
---
Ubiquitous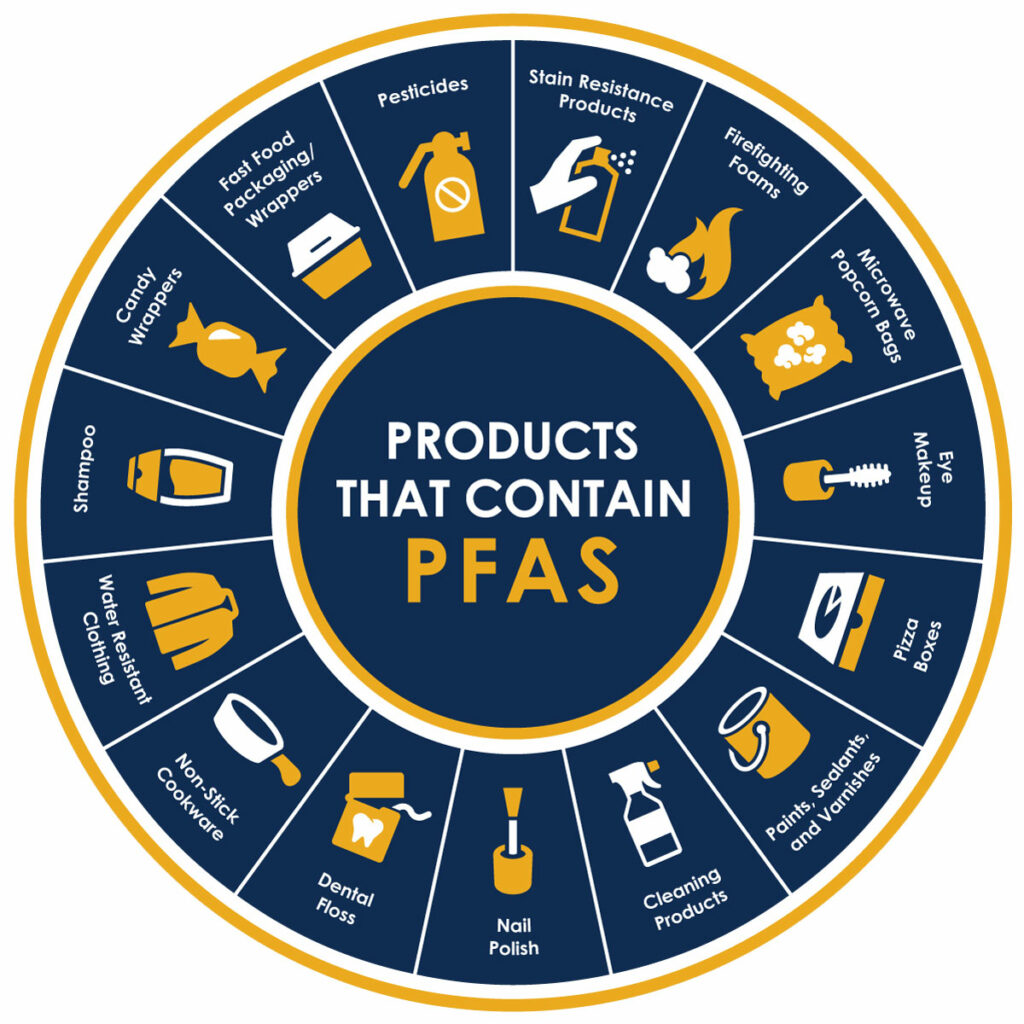 ---
Lawsuits coming
The company is soon expected to face additional lawsuits over pollution near its U.S. manufacturing sites. Initial mass litigation cases against 3M over PFAS-contaminated groundwater involving thousands of plaintiffs are expected to begin early next year.
Analysts have said 3M's liabilities and remediation expenses tied to PFAS could amount to as much as $30 billion. With such cases often taking years to be resolved, investors could prove to be cool toward the company's stock until the full scope of PFAS-related costs is known, and the company lays out a plan to address the widespread presence of the pollutants.
Meanwhile, the Environmental Protection Agency (EPA) is expected to classify certain PFAS chemicals as "hazardous substances" by mid-2023. EPA has said it plans to require companies to report releases of PFAS, and is seeking more power to pursue polluters as it analyzes sites and recovers remediation costs.
Dual purpose?
3M provided financial and logistical support for the hemp remediation research in Belgium, carried out with entrepreneur Frederik Verstraete, and the partners will continue the initiative with future plantings on a large scale.
"Together with 3M, further research will be carried out into whether the hemp plants can become a fully-fledged remediation system," Verstraete said.
3M claims it has invested more than $200 million globally toward PFAS remediation, and is providing a research clearinghouse and analytical samples to aid researchers studying PFAS pollution. In Belgium, the company said it is in talks with the government regarding additional investments for environmental cleanup initiatives.
In addition to remediating soil and water, Verstraete said straw from the plants can be turned into building materials. Research in Italy has shown that hemp grown to clean up soil polluted by heavy metals could be used for hempcrete construction and to produce energy, with virtually no health risks. But the American research team said more studies are needed to see if PFAS absorbed by hemp plants can be processed for safe raw materials and products.
Where PFAS are
PFAS chemicals have been found in many parts of the world. Concentrations on major continents:
Asia
Europe
North America
South America