The U.S. Securities and Exchange Commission (SEC) has targeted two privately held California pharmaceutical companies, seeking $6.6 million over an alleged inside deal involving the licensing of a cannabis delivery method.
The SEC claims that Vivera Pharmaceuticals Chairman and CEO Paul Edalat, who controlled both Vivera and intellectual property company Sentar Pharmaceuticals, collected money from investors on behalf of Vivera beginning in 2018 based on claims it had exclusive rights to technology the company did not have.
Overlapping licenses
The rights to the technology, for taking CBD or THC under the tongue, were actually held by Sentar and were not exclusive, a fact that Vivera did not reveal as it pitched investors, SEC claims.
"Vivera failed to disclose that Edalat was the controlling shareholder of both Vivera and the ostensible licensor, Sentar, and that there was an ongoing dispute around the validity of Vivera's license due to Sentar's prior conveyance of the same license to a third party," the SEC said in a press release.
According to the complaint, Vivera filed a lawsuit in 2018 challenging a claim by Alternate Health Corp., which said it had an agreement with Edalat for use of the under-the-tongue method. Vivera lost that action in May 2020, rendering the technology non-exclusive.
'Lavish purchases'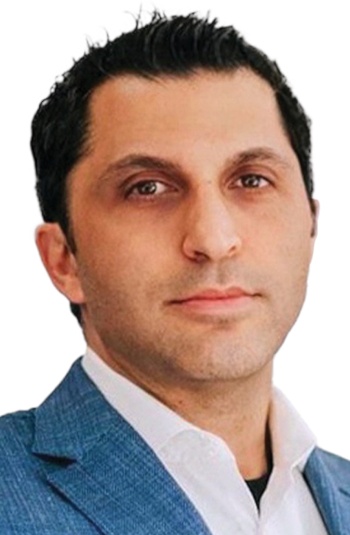 Sentar received $4,510,000 in purported licensing fees from Vivera and "then transferred significant sums into various accounts controlled by Edalat, from which Edalat made lavish purchases, including down payments on two homes and a $425,000 luxury car," the SEC said.
The SEC complaint, which was filed in the Central District of California, charges Vivera, Sentar and Edelat with violating a number of anti-fraud provisions of the Securities Act of 1933, including the issuance of fraudulent investment pitch documents that promised the money raised would be used exclusively for research and development, and not for paying licensing fees.
The SEC has requested the court force Vivera to repay all the money it used illegally, pay civil fines, and ban Edalat and Vivera from buying or selling securities.
Trouble with feds
In a statement, Vivera said the company "vehemently denies these meritless allegations and disagrees with the SEC's purported claims," but said it "remains open to reaching a resolution" and that it will "continue to cooperate with the SEC on this matter."
Edalat had a previous run-in with the federal government for violating U.S. Food & Drug Administration (FDA) rules on the preparation and packaging of food supplements. According to the SEC, he reached a settlement with the FDA in 2014 that blocked him from producing such products. In that case, the FDA told the court that it spent two years warning Edalat's company, SciLabs, before it brought suit. The company eventually went bankrupt.