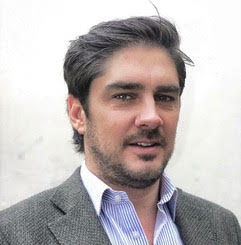 INTERVIEW: Manuel Baselga is a public affairs executive and social entrepreneur with 15+ years' operational experience in over 25 emerging countries, mainly across Latin America and Africa. After co-founding UK-based Lignum Resources, a carbon efficiency project development firm invested in interests from solar power generation to sustainable forestry, Baselga joined Savanna, a cannabis investment fund. Although Savanna's most visible asset is 613 Partners, a global cannabis services firm, industrial hemp remains a top priority for the company. Based in Colombia, the company is involved in R&D projects in genetics, technology and decarbonization.
HempToday: How would you describe the fundamental legal and regulatory landscape in Colombia vis a vis industrial hemp? Can we describe the market as totally open in this respect?
Manuel Baselga: Colombian legislation is attractive at first glance, but like most nascent jurisdictions, it is still ironing out regulation to provide an efficient ecosystem for businesses. Initially, legislation was shaped to prioritize pharma-grade cannabinoid derivatives production, and industrial hemp was included under that framework, which isn't a natural fit. That said, getting licensed to farm hemp is fairly simple in Colombia. An upcoming regulatory update is expected to create a dedicated space for hemp regulation, which should make it even easier to get started with industrial hemp farming.
HT: What is the level of government support? And how is that expressed in practice or financial terms?
MB: The government's role so far has been limited to processing license applications and overseeing compliance. Although their attitude is amicable, execution has been hindered by lack of resources and leadership, in part due to overwhelming demand. There aren't any particular initiatives to support business growth, or public financing initiatives that I'm aware of but they did step in to help companies bank through the Agricultural Bank, a public banking institution aimed at supporting farmers.
Although the incoming conservative administration has sent out ambiguous signals regarding their stance on the industry, I don't see any path other than further deregulation and support for the industry in Colombia or the world.
HT: As a global adviser in compliance, what's the full range of compliance issues that stakeholders need to be aware of?
MB: Regulatory oversight for industrial hemp in Colombia is relatively loose and conducive to business. There is no limit on cultivation area and reporting on cultivation activities is done only twice a year. Also, the threshold for THC content is higher (<1,0%) than in most other jurisdictions (typically 0.3%), significantly reducing the "hot crop" paranoia. As long as you're growing certified cultivars and all your paperwork is in due form, you're good to go. That said, most companies underestimate the importance of having a dedicated compliance practice, jeopardizing their operation. Some non-compliant companies have had their licenses revoked in the past months.
HT: You're also investment advisers. What are you telling investors now? Particularly in light of the rush to CBD that caused the market to crash.
MB: The hemp opportunity goes way beyond CBD, and we're confident it will find its space in Latin American agriculture. Also, the continent's main competitive advantages are cost and year-round crops, so local producers should always maintain an edge over North American and European hemp farmers. The CBD boom and bust dynamic of the past couple of years is a valuable lesson for investors. Over 75% of the one hundred or so business plans we've reviewed in the past two years were speculative plays banking on unrealistic CBD price projections and hyped up stock market valuations.
Investors behind these projects have essentially lost two years of valuable time and traction, not to mention capital. A question we get often is if it's too late to join the industry. If your plan is to put together an attractive pitch deck, take the company public and get a $50 million valuation, yes, you're late. If you're committed to finding your space in the industry through real value creation, I'd say the opportunities are endless and the timing is perfect. The industry is still in its infancy.
HT: How do you assess the development of the whole-plant concept, and using hemp for all its potential? Do you note any trends toward fiber, for example? Food? Are investors open to talk about those more long-term opportunities?
MB: Most cannabis investors gravitate towards models promising short term returns. The main challenge with industrial applications for hemp is the lack of infrastructure to process raw material into factory inputs. Building that value chain begins by educating industrial textile and paper interests about the opportunity. We're investing time and energy in creating that demand through awareness initiatives in both the public and private sectors.
In parallel, we're researching genetics to develop the right strains for this latitude, exploring efficient technologies to transform stalk into pulp or fabrics and building international networks with like-minded entrepreneurs. This approach attracts different types of investors, like impact capital and institutional partners, the type of travel buddies we're comfortable with.
HT: You place a lot of emphasis on the mitigation of climate change. How do you talk to companies and investors in this context? What do you say to them and how do they react? How do you frame the value proposition?
MB: Part of our leadership comes from environmental and energy efficiency consulting. And hemp has a lot to say in this space. We're working with carbon certification agencies to certify hemp operations to produce tradable carbon credits. Soil remediation is also a proven application for hemp, and Colombia has a long history of irresponsible mining. We're investing heavily in R&D in environmental applications and our funders are aligned with the vision and happy with our progress. Our investors understand the importance of aligning environmental and social benefits with the bottom line. I'd say it's the only way to build a sustainable business model these days.
HT: As you work across many countries, tell us about some interesting things you've seen in the industrial hemp space. What can you say about how different governments are responding to the opportunity hemp represents?
MB: North America is obsessed with producing CBD oil, and that didn't end up well for many in 2019. Europe is stuck in a no man's land, and despite the European Industrial Hemp Association's advocacy, lawmakers don't seem to grasp the opportunity. I have great hopes for Latin America. There are several groups across the continent that are taking the opportunity seriously and will be making headlines soon.
We're launching the Latin American Industrial Hemp Association sometime this summer and some of its members are making good progress. Paraguay stands out in terms of government support and a company we work with is lining up to become a global player in the hemp protein business. We're hoping Brazil becomes a regional leader soon. We've built a great network in the past couple of years and trust investors will increasingly look at projects here for sustained growth.
HT: You're working with hemp in tropical latitudes. What are the particular challenges to that? What have the trials shown so far?
MB: Traditional industrial hemp strains don't work in equatorial latitudes with 12/12 daylight cycles year round, so that is certainly a challenge. We're breeding European and North American strains with local landraces and have promising results, but there's no cutting corners when it comes to breeding and adapting foreign strains to this climate.
Varieties from South East Asia are easier to work with but present other challenges. And auto-flowering strains with low THC work fine for flower farming and cannabinoid extraction, but not for fiber. So we take it as an opportunity to fill a gap in the market through research and innovation which is exactly the type of business proposition we like. The reward for stabilizing the first truly tropical industrial hemp strain, one that can be farmed safely in Indonesia, Ghana or Colombia is worth waiting for.
HT: Talk about hemp and its potential fit in the energy sector.
MB: Hemp has a good net energy yield and similar fuel properties as wood fuels, and significant advantages over other energy crops, such as low pesticide requirements and higher energy content. Hemp was used as an energy source for millennia prior to prohibition, and some countries are picking it up where they left it decades ago. Most of the hemp grown in Sweden is packed into energy-rich pellets used for domestic heating.
Cellulosic bioethanol is another obvious use for hemp. And energy companies are at the forefront of carbon efficiency and decontamination, so those two angles certainly overlap. As with other industrial applications, using hemp for energy requires intense capital expenditures and technological innovation, so again, we're talking about mid- to long-term commitments.
HT: What interesting projects do you have on the horizon?
MB: 613 Partners' growth is exceeding expectations, validating our founding premise: the demand for c-level advisory services in the cannabis industry is severely underserved. So managing that growth internationally while ensuring we deliver on our brand promise demands resources we would otherwise focus on our project pipeline. That said, we'll be soon spinning off our genetics division into a stand-alone seed bank to export government-certified cultivars internationally. And we'll soon be launching an online shop to retail hemp flower across Europe.