Fifteen major Chinese hemp companies joined to anchor a new association in Yunnan as hemp interests in the province continue rapid expansion and extensive research & development, looking to build on China's growing strength in the global CBD market and other hemp sectors.
The Kunming Industrial Hemp Association (KIHA) will promote development of new hemp varieties, CBD extraction technology, and product development in all hemp applications while helping to set standards for the industry, according to a recent announcement.
65 members
The new association aims to strengthen Yunnan's hemp industry amid rising international competition by developing self-regulation and industry policy while serving as a forum for the exchange of information and knowhow among members, the association said.
In addition to the 15 founding members, led by Yunnan Industrial Hemp Industry Investment Co., Ltd., 50 additional companies joined the association as members at its inception, marked by a recent ceremony in Kunming, the provincial capital.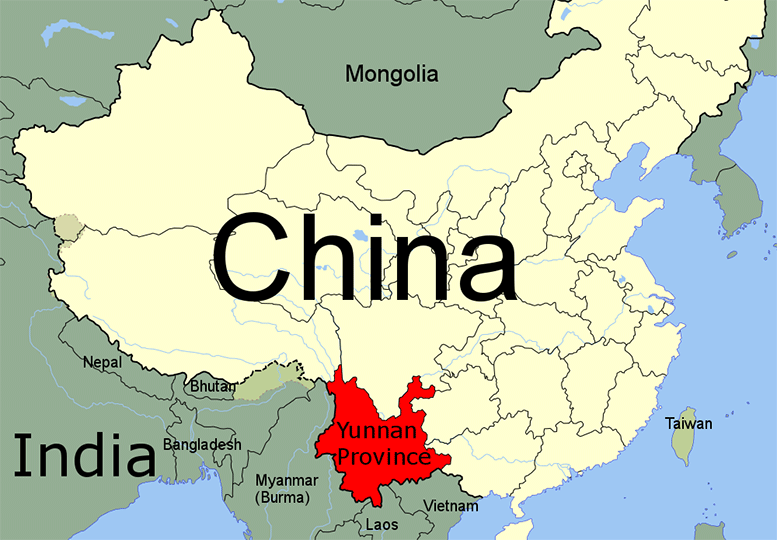 Yunnan is one of two provinces where the hemp infrastructure is concentrated in China, and a growing number of hemp enterprises are reported to be active in the province. Most are units of massive state-run industrial conglomerates that have strong backing of the Chinese government.
Major CBD supplier
The province has grown to be a major CBD supplier to world markets. Twelve enterprises are reported to be authorized for CBD extraction and processing in Yunnan, while more than 60 companies have obtained pre-approval for that activity across all of China. Industry sources indicate that the majority of China's CBD production is exported to the United States. The remainder goes to other countries but also into health & beauty products for China's domestic market; such applications for CBD are the only ones that can be legally sold to Chinese consumers.
While Yunnan and Heilongjiang have implemented regulations that allow production of CBD under strict control in recent years, CBD production remains illegal in the rest of the country.
Commercializing cultivars
Among other advancements, Yunnan is speeding up the commercialization of domestic, high-yielding seed varieties.
Yunnan and Heilongjiang provinces are the only two provinces in China where legal frameworks for cultivation and processing industrial hemp have been established to date; indications are that Jilin province in northeast China will also soon establish a legal hemp program.