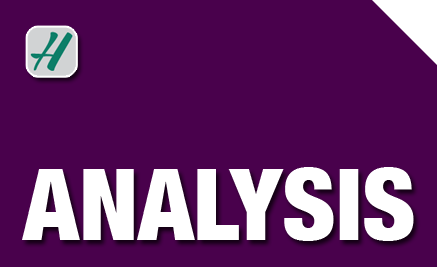 Desperate to find certified high-CBD hemp planting seed? Don't look to Europe. The uninitiated don't seem to know this secret: There are no high CBD strains registered in the EU plant variety database, and European breeders have virtually no incentive to develop such strains as long as the continent is restricted by the EU benchmark 0.2% THC content rule.
European hemp varieties are developed and registered for seeds yield and/or fiber content — to serve sectors that have been the historical focus of European hemp producers since the revival of the industry in the mid 1990s.Low THC means low CBD
It was only in the last few years, with the rapid rise of the global CBD market, that Europeans started to harvest the compound from their certified crops. But because CBD content is directly proportional to THC in a plant, Europe's highly restrictive 0.2 THC limit means European plants have relatively low CBD in their makeup.
Furthermore, Europe's focus on seeds and fiber means breeders on the continent have not set out to raise and stabilize CBD content in their cultivars. There are some high-CBD seeds produced by marijuana seed banks. But these are sold mostly as collector's items, and the strains have not passed any approval process by a third party, so there are no guarantees as to quantity or overall quality with respect to CBD yield.
No financial incentive
While some high CBD strains that meet European THC restrictions have been developed in the USA, most American developers don't see EU registration as an economically feasible proposition. With such cultivars going for as much as $1 per individual seed, developers are not inclined to tie up thousands of dollars worth of seed in the EU registration process – a lengthy and expensive process on its own that requires even more investment on the side of the breeder.
In short, investment in the development and/or registration of such high-CBD strains, conforming to EU certification standards and market needs, is not a risk seed developers are willing to take, despite the healthy returns presently available from finished CBD products.
$450,500 per hectare?
If you believe the current hype, CBD is a super lucrative proposition: Registered European cultivars containing 1%-3% CBD can theoretically bring in nearly $37,500 per hectare, according to some American and Canadian estimates.
At 6% CBD content, however, this increases to nearly $225,000/ha. At 12% it's nearly $450 000/ha. And there are some strains on the market whose breeders claim reach as high as 18%. Go ahead and figure the math on that one.
On the buying side of this equation, current conditions have some hemp farmers acting like "marijuana" growers of old, purchasing and planting uncertified high-CBD seed and resorting to clandestine operations to grow hemp that's competitive in the current, fast-moving CBD marketplace.
Where'd you get those seeds?
To stay competitive, Swiss, American, Canadian and Chinese producers are all seeking these non-certified but higher CBD yielding seeds — as mentioned, usually sourcing them from "marijuana" breeders or seed banks — sources that frequently shrug off responsibility for what is produced or the realized yield. These too are often unstabilized hybrids or "types."
Though there are some such vendors who are "trusted" in the industry, there are many simply there to take advantage of this lucrative opportunity, selling seeds of dubious origin and value.
Whither Europe?
With CBD having gone "mainstream" and producers from around the globe cashing in, Europe's lack of available varieties, breeding schemes or regulatory lee-way for producing high-CBD varieties continues to constrain the European hemp industry. The structural deficiencies draw short Europe's potential contribution to the global resurgence of hemp. Business, and Europe's position as a leader in the resurgence of hemp, is being lost as we speak. – KR, AV