[Third & last in a series]
As Chinese planners see the future, the nation will transition from a global factory for cheap, low-quality goods up the value chain to offer high-quality, high-tech products and services that bring higher wages to the country's strengthening middle class, and close the wealth gap between rural and urban populations.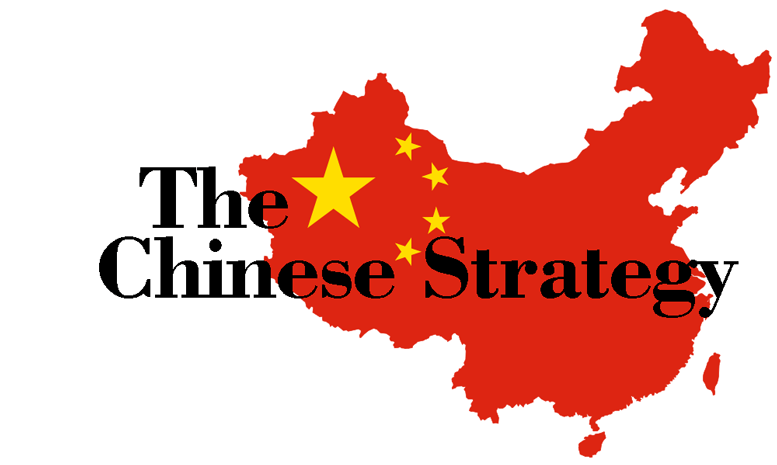 In addition to a drive for quality, the country's 14th Five-Year Plan (FYP), the government's periodic development blueprint that will be fully unveiled in March 2021, includes supply-side economic reforms, strategies for technological advancement and boosting exports while increasing domestic demand for Chinese products.
---
With reporting by Tim Jablonski
---
China has big plans, and big plans for hemp. "Industrial hemp and related industries have a broad space for development," Zhao Yusen, a member of Chinese People's Political Consultative Conference's national committee, said during government meetings earlier this year. "Within the existing framework and funding channels, specific policy support will be given to planting, cultivation of high-quality varieties, development of agricultural machinery and equipment, development of high-end products, and tackling critical technical problems," Zhao said.
1.3 million hectares
Back in 2016, China's 13th Five-Year Plan set out a great vision to grow hemp on 1.3 million hectares (3.2 million acres) for the production of 2 million tons of textile fibers by 2030, as the country shifts away from cotton production.
In the meantime, China has been a fast mover in extracts, specifically CBD, having quickly developed infrastructure and exports from a specialized cluster in the southern province of Yunnan, where the local government is giving strong support to the sector's development.
---
China Part I: Pushing the outer limits of what can be done with the plant
China Part II: The Chinese Strategy: 'Add more fuel' to the hemp juggernaut
---
In addition to having a direct role in China's regular Five-Year Plans, hemp is embraced – or at least has obvious potential – in complementary, more focused government strategies for health and industrial development.
Hemp hegemony
From textiles and biocomposites to food, cannabinoids and medicine, industrial hemp derivatives are integrated into the Chinese government's long-term vision in ways that signal global leadership of the industry for years to come.
"With the country's latitudes spanning the suitable range from north to south, and cultural pre-disposition to internal cooperation, China is poised to maintain its millennia-long hegemony in the hemp space," said American cannabis consultant Richard Rose. "It will continue to be the dominant player."
Textiles & the environment
China's national cotton policy is already in transition, with production ebbing and national reserves steadily shrinking. As Chinese cotton grows less and less competitive worldwide, authorities see hemp as a logical, environmentally friendly substitute. The central government already endorsed the hemp textile industry for its potential contribution to an "ecological civilization" and included hemp textile operators in the list of key strategic enterprises in the 13th FYP (2016–2020).
With the global demand for natural fibers rising, but Chinese cotton facing market and environmental challenges, hemp fiber farming and production has been targeted for growth. Transitioning from cotton to hemp also meets the 14th FYP's objective to speed up low carbon economic development and increase efficiency in the use of water, halt soil erosion and address other problems caused by cotton.
Technical advances such as "cottonization" of hemp fibers could recharge China's big textile mills. And the Chinese are advancing textile science and technology. If China, already the world's biggest producer of hemp fabrics, makes a big shift from cotton to hemp, it could have far-reaching implications for the global textile and fashion markets.
Health & Medicine
President Xi Jinping also has put health at the center of the country's entire policy-making apparatus via the country's "Healthy China 2030" plan which requires that citizen well-being be a consideration in all official government policies, a prerequisite for economic and social development. The Healthy China 2030 strategy, developed by China's Central Party Committee and the State Council, has addressed the health sector since the People's Republic of China was founded in 1949.
The medicine sector was specifially singled out for growth in the "Made in China 2025" strategy developed by Premier Li Keqiang, indicating strong support for research and development in which hemp can play a role.
A key government long-term health goal is to replace as many pharmaceuticals as possible with natural medicines, raising tantalizing possibilities for cannabis, particularly in light of a corollary goal to expand business in traditional Chinese medicines (TCM), a key sector the government has targeted for modernization.
TCM sector
Cannabis is traditional in Chinese culture. And while 20th century propaganda stigmatized the species, the government can intervene to normalize hemp products for the domestic market through TCM and other hemp-based products. The TCM sector accounted for about $57 billion in 2019, equal to roughly 20% of the total Chinese pharma market, according to a report on CBD released earlier this year by U.S. researchers Arcview. TCM producers are developing new products and adopting Western design and marketing strategies to advance the sector, Arcview noted.
On the provincial level, Yunnan Province's 14th Five-Year Plan (2021-2025) sees hemp as critical to the biotechnology industry which, along with hydropower and production of silicon materials, are seen forming the basis of the local economy. The provincial capital of Kunming has pledged the city's support, recently unveiling a plan for the CBD sector that sets total revenue goals of 10 billion yuan, 30 billion yuan, and 100 billion yuan (€1.2 billion, €3.6 billion and €12.7 billion; $1.5 billion, $4.5 billion, $15 billion) at the milepost years 2022, 2025, and 2030, respectively.
Global food leader
China is already the largest producer of edible hemp seed in the world, with export markets in the USA, Europe and growing markets elsewhere in Asia. Roughly 25,000 of 70,000 hectares of hemp grown in China are for food seed. Seed accounts for roughly 7% of the total $1.7 billion Chinese domestic hemp market, with CBD bringing 5% of domestic industry income; fiber brings 75% while other uses bring 13%.
For now, plans for further development of the hemp food seed sector in China focus on boosting yield per hectare from the current average of 1.2-1.5 tons/ha, and more efficient harvesting and processing technology. Also, research is ongoing into seed-based food supplements, which are exempt from Chinese law controlling cannabis plants for other purposes. Hemp seed has been included in China's list of ingredients that can be used for both food and drugs since 1987.
China's big edge
China's advantages in the hemp industry are difficult to overstate. Aside from its huge land mass, large, inexpensive work force and a massive domestic market, China is geographically positioned to penetrate deeper and deeper into the nearby export markets of Japan, Korea, India and Australia, where demand grows for hemp food, cosmetics and health products. China certainly will continue to lead the world in hemp textile production. Meanwhile, exports of seed and CBD to Europe and the USA can be expected to grow as those markets continue to mature.
"The global supply chain models that have made China a leader in so many industries also apply to hemp and CBD production," Joanne Chiu, CPA, Managing Director and Head of Asia Practice at MGO, a tax advisory, wrote in the Arcview report.
But China's biggest advantage is in the simple recognition of all that hemp can be, and the concrete plans to realize that potential across the widest range of sectors and applications.
"National policy conversations and proposals have been channeled towards promoting industrial hemp development through policy and financial support, and are consistent with the goals and action plans set forth by the provinces," according to the Arcview report.
"Provincial governments recognize the transformative value creation possibility that hemp-derived APIs hold for their agrarian and manufacturing sectors. They have been supportive of industry progress with a pragmatic legislative approach rather than stymying the development of the industry, as seen in North America."
---
Sources: Hemp in China: New Big in the New Normal?, T. Jablonski, F. Mirizzi; As the global hemp industry unfolds: China's potential in this unseen race, T. Jablonski; China – A rising CBD superpower, Arcview Group; 2019 Hemp Annual Report: Peoples Republic of China, USDA.