The UK could advance quickly in the CBD sector if key post-Brexit changes in regulation are enacted to allow the harvesting and processing of hemp flowers, and if THC limits for industrial hemp are aligned with global trends.
First, letting farmers harvest the entire hemp plant would give them a decided advantage in supplying the UK's €345 million domestic CBD market that now depends entirely on imports, according to a report put together by drug reform group Volteface that is backed by Tory members of parliament and hemp agriculture interests.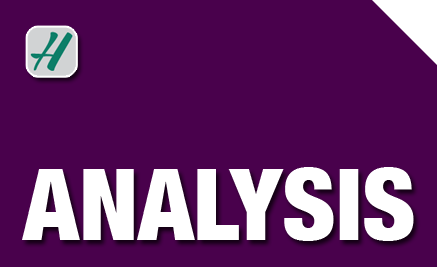 Current UK rules allow hemp to be grown to harvest seeds and fiber, but flowers must be destroyed under the Misuse of Drugs Act, unless the producer has license to manufacture controlled drugs from the Home Office. Flowers and leaves can be used only by companies holding licenses to produce cannabis medicines or work with medical research facilities.
Pre-Brexit, the UK was an outlier among other EU member states in that most countries allowed the harvesting of all parts of the hemp plant. That situation saw foreign CBD makers establish beachheads in the fast growing UK CBD market, second biggest in Europe behind Germany, as potential local producers were relegated to the sidelines.
The Volteface report suggests Priti Patel, the Home Secretary, could simply amend current rules to allow hemp flowers, without new legislation, by requesting the necessary changes from her drug advisers.
1.0% THC limit
In addition to allowing flower production, the post-Brexit UK government has an opportunity to give local producers a major advantage in the CBD sector by setting THC limits for industrial hemp at a full 1.0% for field tests, as many Latin American and Asian countries have done.
In Europe, the increased barrier would put UK producers on a par with those in non-EU member Switzerland, which also has a 1.0% THC limit.
The British Hemp Alliance (BHA) and other stakeholders have called for the establishment of the 1.0% THC standard, which would make production more efficient because CBD rises in proportion to THC in industrial hemp, meaning greater CBD yield per plant. That would give UK producers a critical edge over EU countries, which continue to operate under a highly restrictive 0.2% THC limit (expected to rise insignificantly to 0.3% in 2023).
'Missing out'
"(We have) a situation where we are in danger of missing out on a potentially enormous global industry," former Transport Minister George Freeman, a Tory MP, recently told the Telegraph.
"We could have an industrial hemp industry that would be good for British farming and agriculture; we would not rely on imports so much to develop these products and that would be good for the balance of trade," Freeman said.
Freeman and senior Tory MPs Iain Duncan Smith, a former Conservative leader, and former Justice Minister Crispin Blunt, have said they support changes to allow hemp flower production in the UK.
Chances for reform
Some observers have said there is scant chance that a radical re-orientation of the UK's hemp regulations would be enacted. That's because the UK's Home Office, which regulates hemp under the Misuse of Drugs Act, appears disinclined toward drafting new rules.
But clarification of CBD's legality in the EU, and rescheduling of cannabis by the UN's Commission on Narcotic Drugs late last year could cause the government to take a renewed look at changes that would let the sector develop.
Perhaps most encouraging, the UK has already lain a path for CBD products to be approved as food. The Food Standards Agency started validating CBD Novel Food applications this month, and said it will be advancing products through the food safety regime on an ongoing basis. That's a clear signal that CBD products are here to stay on the UK market. Domestic production would seem to be the next logical step.
Beyond flowers
Beyond hemp flowers and CBD production, the BHA has said hemp can be the catalyst for development of small enterprises and boost the fortunes of farmers while contributing to sustainability and rural development goals.
Environment Minister Victoria Prentis has said hemp will be included in a planned project by the Department for Environment, Food and Rural Affair that will explore the potential use of underdeveloped or novel crops. That report will also focus specifically on the role hemp can play in the bioeconomy, and the broader opportunities it presents for UK farmers.